Bangkok Arts & Cultural Centre Museum Store
We know that museum stores are an important source of revenue for publicly funded institutions. With that in mind– we offered our design services pro-bono in support of the Institution and Thai arts and Culture.
As members of the Thai creative community– we were delighted to offer our services to this important institution.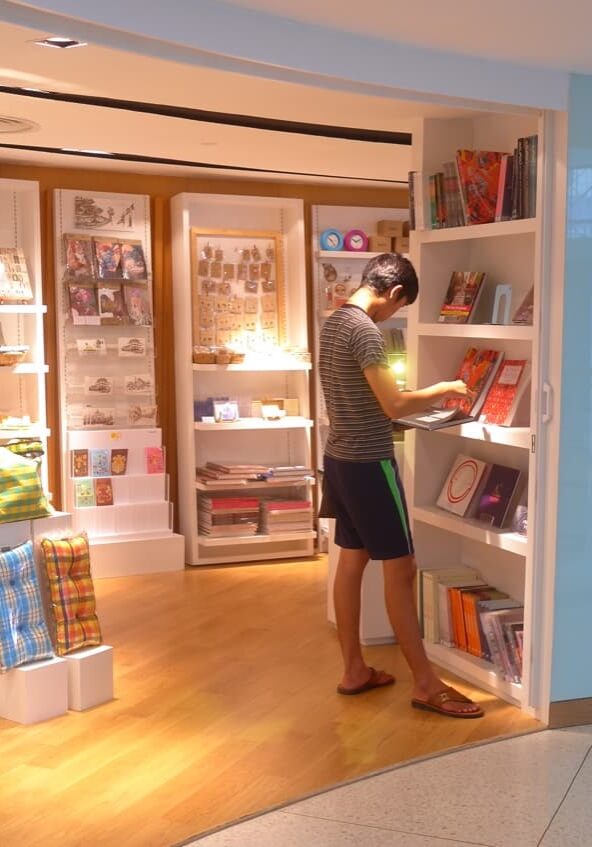 We created a retail framework to attract and inspire museum-goers to explore and purchase mementoes of their visit.
Labour of Love:  Bangkok Arts & Cultural Centre Museum Store
Since his college days our founder, David Mayer, has taken great inspiration from the arts. His admiration for artists expressions of pure creativity without the need for purpose or function has influenced his work and way of thinking about design. Travelling the world to visit galleries and art exhibitions has been a passion throughout his career. He even established the Whitespace Gallery in Bangkok- known for presenting the avant-garde work of new and emerging artists for nearly 10 years.
When he learned of the Bangkok Art and Cultural centre's interest in creating a proper museum store– his team of designers eagerly volunteered their services to design the store and its branding.
With a relatively small floor area and a wide range of merchandise from books to art-prints, textiles to t-shirts and small souvenirs, our retail experts created a simple, flexible and cost-effective platform for the shop. Merchandise is presented in a series of cabinets that appear to lean back against the wall, like artists paintings leaning against the wall of their studios. These cabinets serge to help organise the merchandise into product stories, making for a pleasing customer journey through a store with a lot of products in a very small area.